Using the terminal to accomplish every task you want to complete can be time-consuming and a tab bit complicated sometimes. Control panels help you do this in a streamlined and simple way, by using a graphical interface. Using VestaCP, you can add mail accounts, databases, Cron jobs, and a whole lot more with just a few clicks. In this post, we will learn how to add a mail account.

Move to the "Mail" tab then hover over the domain you would like to create a mail account for and click on "Add Account";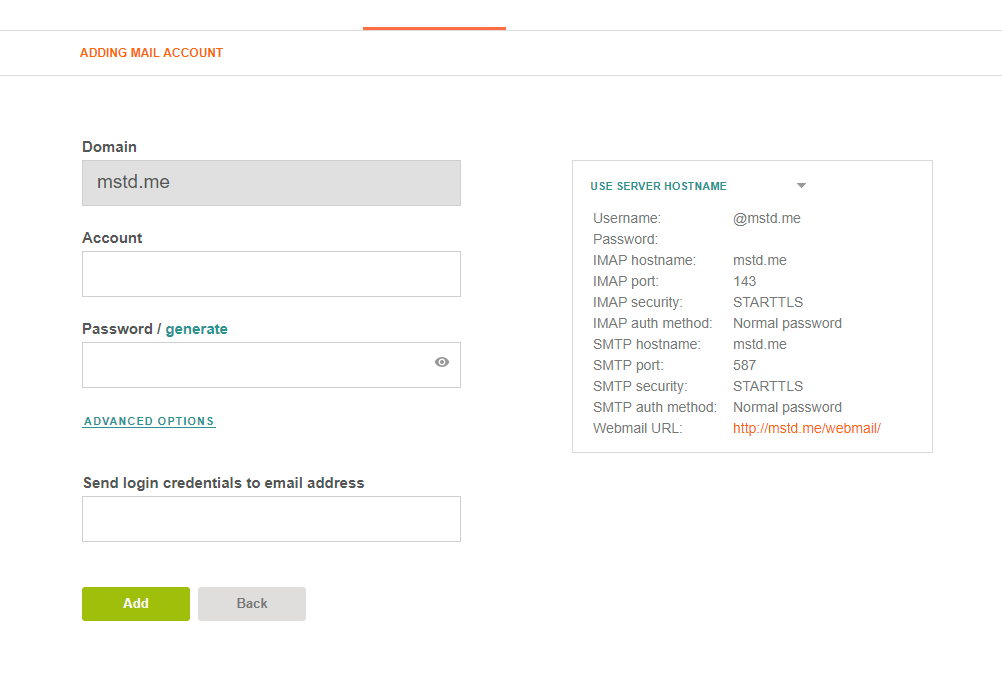 Then fill out the relevant details like the account name and set a password as well as if you would like to send the login details to any email address for reference later.
Note: I highly recommend you to use the generate password feature or use a strong password as this will make it harder for hackers to brute force your password and gain access to your account.