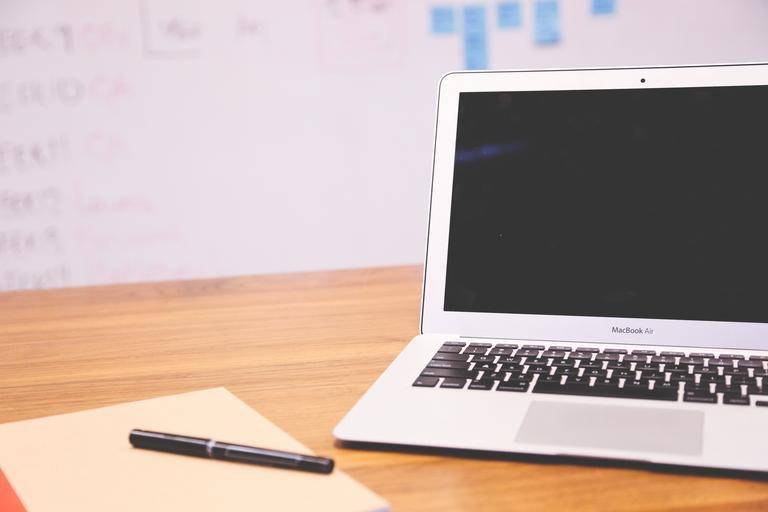 Any user who wants an OS that can cater to all their specifications turns to Linux. In fact, it's this easy customization that has led to the slow but gradual increase in Linux users over the years — specifically those that use it for programming and other system activities. Tech Republic's report even highlights the rise of Linux OS-specific laptops to cater to this growth. But with so many builds available, how do you know which one is the right option for you?

Today, we'll outline some of the best distros for every kind of tech user.
Ubuntu
Created in late 2004, Ubuntu was one of the first Linux distros available on the market. It would later grow to be the OS with the greatest number of supported software and included drivers, making it very popular among Linux users. However, Ubuntu's repertoire is best suited for web developers. Web development essentials such as Curl for API testing, Git for workflow management, and terminal alternatives like Hyper all come in the base package. Plus, it's created from Debian OS, which boasts a huge library of programming packages like node-deb and css-mode.

Bash, one of the best scripting programs available, is also integrated into Ubuntu's command line. It'll allow users to work on servers, development environments, and local files much more efficiently.
Solus
Previously known as Evolve OS, Solus is a home-grown Linux distribution that comes in three desktop environments: GNOME, MATE, and Budgie. Its complex build allows it to run a lot of software development editors and Linux IDEs, like Komodo, Atom, and Gnome Builder — not to mention the sheer number of control systems it has upon installation like Git and Bazaar. It also supports several popular software programming languages like Ruby, Hode.js, and Rust. However, it avoids installing recent packages and beta software to maintain the system's stability. As such, users won't always have the latest updates until a few days later.
Fedora Robotics Suite
The Fedora Robotics Suite is a variant of the popular Linux distribution Fedora. Each of Fedora's variants comes with a complete set of tools for every kind of tech user, such as developers and white hat hackers.

For Fedora Robotics Suite, these are tools used in hardware engineering and robot programming. It'll even have the best Linux PCB design software available. Whether you need a schematic capture system, certain library parts, or a 3D editor, Fedora's ready-made environment ensures that users will get all of them upon installation. It also has integrated simulators, allowing users to test their work without the additional software.
Red Hat Enterprise Linux
Red Hat Enterprise Linux (RHEL) has become one of the leading open-source alternatives for enterprise and commercial solutions. It powers most of the software technologies available in the market today, such as middleware, cloud storage, apps, and more. RHEL's engineers constantly update the OS's features, ensuring that infrastructures remain stable no matter how many are added to the local servers. It even has a full training curriculum, allowing new users to make the most out of the OS. As implied, it's best used by individuals or small teams who provide B2B and B2C tech solutions.
Kali
Kali is a Debian-based Linux OS that's built for those who work for information security. From computer forensics to advanced penetration testing, Kali's library of tools has everything they need to work on thwart cyber threats. Given the sensitive nature of its users' profession, Kali only has a minimal and trusted set of repositories — both of which are available on http.kali.org and cdimage.kali.org, respectively. Users can choose to add new ones to their sources, of course, but doing so not only opens their system to more risk, but may also break the OS itself.

The only downside to Kali is its small community, again due to security reasons. This means there's very limited support for packages not available in the main lists. Still, people won't find a safer OS.
Modicia
Modicia is a Xubuntu-based Linux distro for multimedia professionals, making it a great option for those who dabble in UI design. It comes with a ton of free software revolving around graphics and interfaces, from audio libraries to interactive menus. Modicia is also one of the few systems that support Figma-Linux — one of the best UI and graphic UX design tools in the market.

Modicia is so user-friendly that anybody can use its features with little to no tutorials. In fact, its design is very reminiscent of macOS.

Any Linux OS may be customizable, but it'll be easier to tailor it to your needs if the base distro already has the essentials. Whether you're looking for an advanced programming build or an easy design setup, there's a Linux distro that can cater to your preferences.